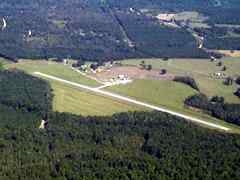 A vital gateway to the City of Newton and the surrounding area is our James H. Easom Field airport (M23).  Located southeast of Newton, it is less than 3 miles from Interstate 20, via State Highway 15.  The airport has one asphalt runway, Runway 13/31, which measures 3,000 feet in length by 75 feet in width.  Named after James Easom, a mechanic at the airport for many years, the airport is the only municipal air terminal in Newton County.  For FAA information about James H. Easom Field, go to AirNAV.com.
Conveniences
Courtesy shuttle service.
Terminal with waiting area, computers, scanner, fax machine, and phone. 
Full-service kitchen equipped with a stove, refrigerator, microwave, sink with a garbage disposal, as well as large bathroom with shower.
High-tech fuel pump is provided for planes, utilizing a credit card. Pilots can get gas 24 hours a day, seven days a week.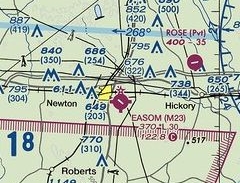 Location
Okeefe Road
Newton, MS 39345
(601) 683-6181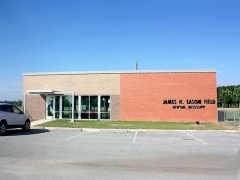 Strategically Located
30 miles west of Meridian, MS
65 miles east of Jackson, MS
155 miles south of Tupelo, MS
80 miles north of Hattiesburg, MS